We work with local producers to offer you a quality plate. Our suppliers for the 2021-2022 winter season are commited like us to give you the best experience. Please feel free to discover our partnership below.
Adrien Morlet, our chef and his brigade, are committed to working with quality products from local producers, artisans, market gardeners, winegrowers, butchers, etc.
The traceability and origin of the products we put on your plate is an essential value in our work. This is why we are proud to inform you of the main suppliers with whom we work for the 2021-2022 winter season:
Cyril and Philippe from Maison JA Gastronomie for meats (49), St Barthelemy d'Anjou. 
Maison Gammino for gnocchi, charcuterie and marinated vegetables (38), St Martin le Vinoux.
Philippe from Caféophil for organic coffee (74), Amancy.
Sébastien from Vino Sapiens for the wine selection (73), Chambéry.
Jean-François Quenard, Willy Blanc and the Jacqueline daughters for the Savoie wines (73), Chignin, Apremont, Aix-les-Bains.
La Grange des Belleville for the bread (73), Les Belleville.
Chez Pépé Nicolas and La Coopérative Laitière de Moutiers for the cheese (73), Les Belleville, Moutiers.
The Brasseurs Savoyards for the lemonades and the beers (74), Alby-sur-Chéran
Other news from Le Montagnard restaurant to discover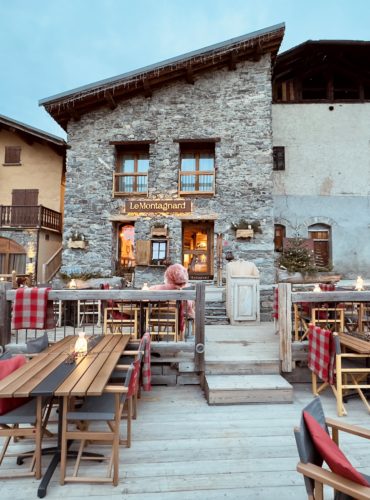 Great suprises are waiting for you !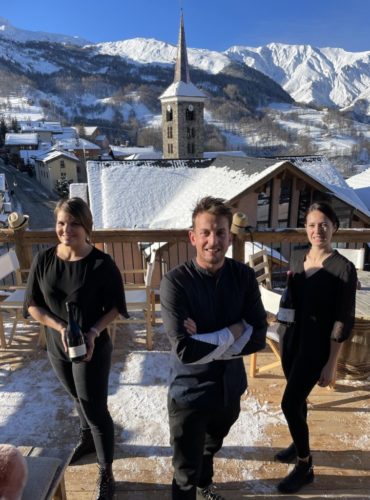 The renowned journalist was within our walls at the beginning of January. He made a press article about it which feels good! We are very proud of his review. Please do not hesitate to add a comment on the link below.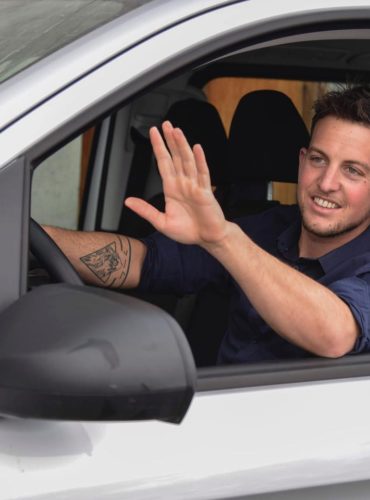 Off-piste enthusiasts? Take advantage of our shuttle service from the mythical off-piste places of Belleville: the islands, Béranger, Le Châtelard…